Endicott Observer: How and Why You Should Get Involved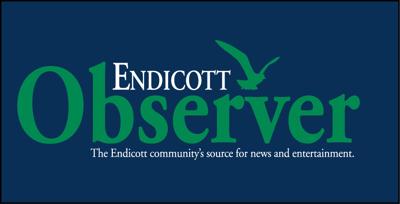 Happy Summer Gulls!
Welcome to our brand new website! We've talked about it for so long in our print issues, that it really is about time.
With the launch of the website, we want people to know how they can get involved! That includes the website, or the print edition, which will continue to run unaffected even with the addition of the website.
Despite popular belief, it's really not hard to be a part of, just an email a simple email with what you want to do will work! There are so many ways to participate like...
-       Writing
News
Features
Sports
Column – Anything YOU Want from Comedy to Movie Reviews
Digital or Print Exclusive Content
-       Photography:
News Photography
Multi-Photo Galleries Online
Sports Photography
Creative Art
Video
-       Layout:
Print Layout – Paid Position
Web Posting
…And that's just the start. If you have a great idea, we'd love to hear it and incorporate it into the website or the newspaper.
Why Should You Get Involved?
We understand, you are voluntarily adding more work to your already busy schedule. Though, it's worth it in the end. Your resume is never finished, and could always use more. Employers are looking for published work, ability to write, being able to work in a team, and so much more in resumes.
Nick Weinstein, a member of Class of 2017, participated with us in the Sports section as well as the soccer team. His schedule was busy, but by making time for the Observer and other extra-curricular activities like ECTV, he has scored a job in the Sports industry right out of college.
Bottom line: There are so many ways to get involved, whether it's full time or for just one article. We encourage you to reach out if you are interested or just want more information about the Endicott Observer.
Contact:
Email – observer@endicott.edu
Twitter (DM's Open) - @EC_Observer
Endicott Observer Facebook Page
See You in September,
Conner Grant
Twitter: @ConnerGrant5