The second floor of Hale Library devotes back-to-back hours and appointments offering support to students taking the initiative to drive success beyond classroom settings. Signs pointing in the direction to LIB202 pose as a relief for some students, knowing they'll find support beyond the entryway and among their time with tutors.
There are some that believe tutoring is a one-stop solution to their academic woes. However, as with most things in life, tutoring support is a balance. Tutoring is an invaluable tool for improving performance in class — but only if a student prepares in advance of a session, views it as a supplement (not a replacement) to studying, and makes efficient use of the tutoring time. 
Endicott's Tutoring and Writing Center has welcomed 5,000 visits in the 2018-2019 academic year. The most frequently visited demographic of students are first-year students across the board, followed by those coming for Chemistry and Biology. For the Tutoring Center, Nursing students follow as the most frequently logged visits.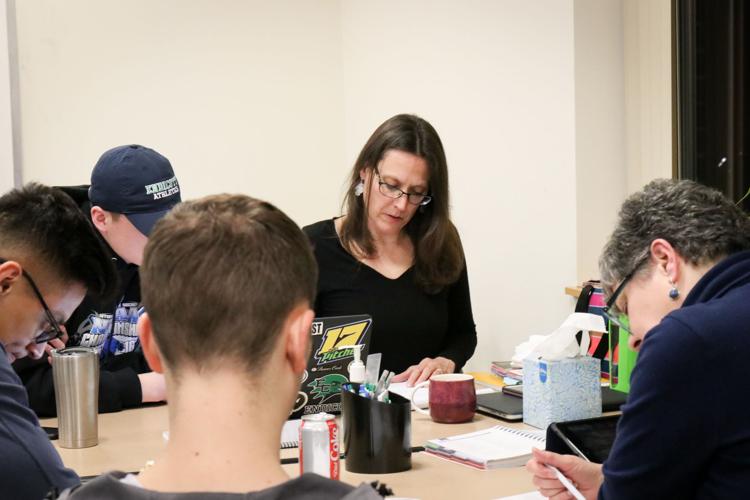 Peer teaching is not a new concept. It can be traced back to Aristotle's use of archons, or student leaders, and to the letters of Seneca the Younger. The benefits of tutoring at Endicott are twofold: setting aside constructive time in your schedule helps ensure that each week you're making time to do the homework as well as study and understand the material for the course. With a staff of 64 peer tutors, increasing numbers to around 80 in the next academic year, there is an immense amount of support.
"I love the support system and the ability to help other students," Madi Odryna, Class of 2019 Peer Tutor, expressed.
Brittany Potter, Director of Tutoring Centers & Interim Director of the Writing Center, spoke about the community fostered in academic success noting it's about "making a relationship with students. Relating to them is the goal, not becoming an expert. We hope they come and feel proud."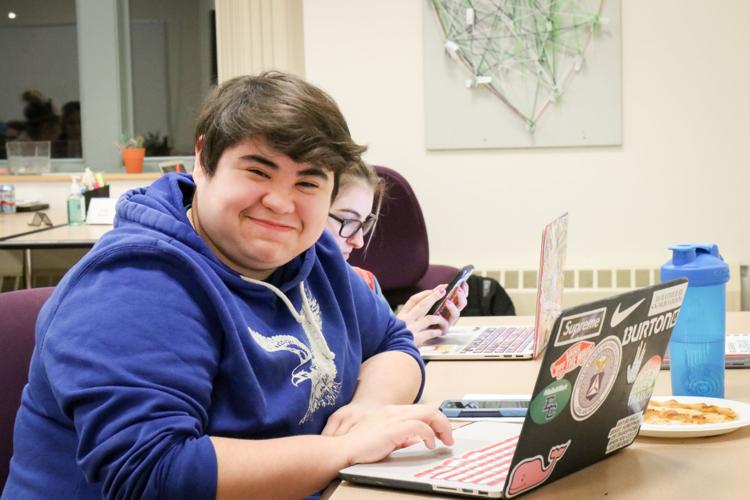 Rising sophomore, Sarah Wolak, eagerly reflected on the excitement on becoming a peer tutor for the 2019-2020 year for Digital Media. Valuing the commitment she feels in herself to put academics first, she says, "an important part about academic success is being able to share studying exercises and tips and also building friendships."
Misconceptions about tutoring come in the form that students must be struggling, thus leading them to find additional support. However, tutoring is not set up only for people who may be struggling in a course. Rather, tutoring is for those who wish to improve their performance and understanding in a course. Endicott peer tutors, too, sign up for appointments, which suggests that even tutors seek additional support in areas they want to excel in.
Kacy Cunningham, Assistant Director of Tutoring and Writing Center, expressed the community built in academic success and within the Writing and Tutoring centers. Even then, she noted, the success of what tutoring does thrives off support from faculty and the supportive Endicott community.
"[We] work really hard to break the stigma," Cunningham noted. "Students shouldn't be afraid to seek help."
To ensure the utmost comfort and accessibility, fostering a community that is caring and non-authoritative is imperative to increased success. A personal one-to-one half hour or hour-long session often serves both as time allotted for coursework and for advice and goal-setting.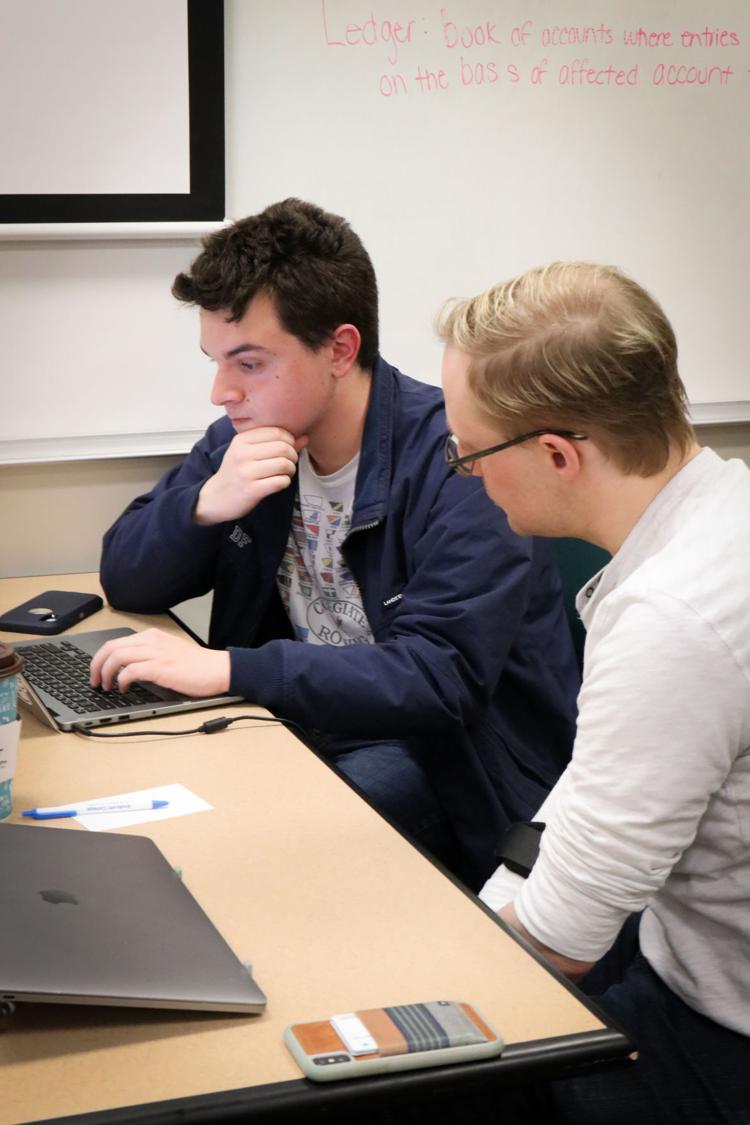 Feeling at ease with a peer tutor allows a student to concentrate better on the tasks of the lesson, which can then transfer into higher achievement. Peer tutoring also helps develop personal relationships between the tutor and the student. Each student improves his or her social skill set because unlike traditional instruction, peer tutoring occurs either in one-on-one meetings or in small groups, which requires more focused communication between tutors and students.
"It provided me with guidance from start to finish to make sure I stayed on track. Being able to work side-by-side with someone who has not only taken the course with my professor but also got an A, gives a sense of comfort that I can succeed," Emily Licciardi, Class of 2021, noted.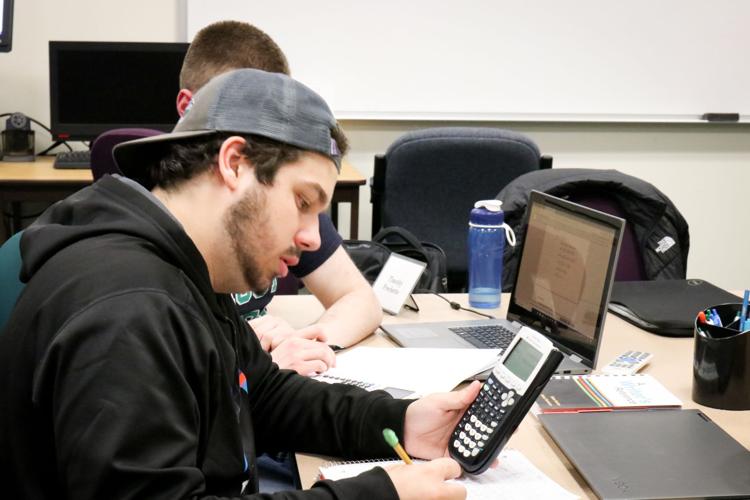 The Tutoring and Writing Center continues to enhance its efforts to offer support and be readily available for students who seek it. Seeking help, to Endicott's Academic Success wing, is crucial and stigma free. The joint effort and collaborative teamwork built among the peer tutors, professional tutors, and full-time staff break any preconceived notions that putting yourself and your academics lessens a student's intellectual competency.