People gathered in chairs, sang hymns and lit candles for the ones they honor during Wednesday afternoon Remembrance Day Service.
Reverend Gail Cantor welcomed the Endicott community as they reminisced about people who gave their lives up for the country and those who are veterans.
A few minutes into the service Assistant Director of Student Activities, Alyssa Laurenza read "On the Death of the Beloved" written by John O'Donohue followed by a musical selection performed by Constellation Interfaith Music Ensemble.
"The Remembrance Day Service has been around for years. It's a time where we can appreciate the sacrifice and value for people's lives," Cantor said.
Those who attended had the option of lighting a candle during the song "Let the Life I've Lived" sung by The Endicott Singers.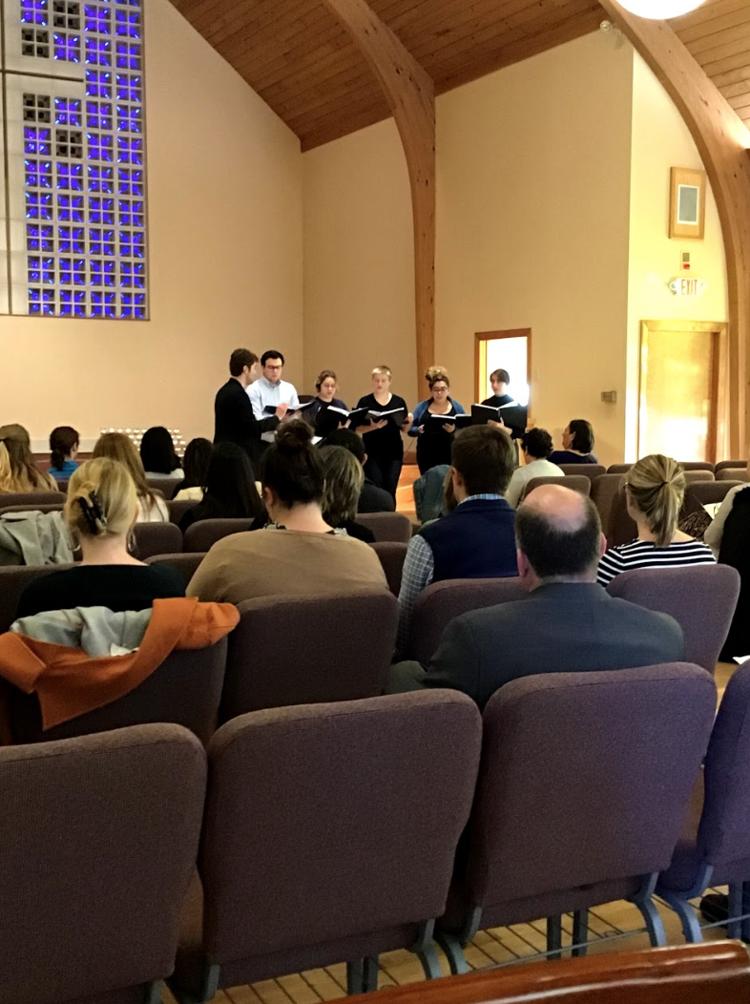 After the service, light refreshments and coffee were served.
The Interfaith Chapel offers religious groups for the Jewish and Christianity community. Several events will be happening next week so keep an eye out for more information in the BlueBluzz.