In less than two weeks, the spring semester will be wrapped up. As students and professors have finals in near sight, the Endicott community is starting its final weeks with a new look by opening the new wing of the Ginger Judge Science Center and the new and improved Samuel C. Wax Academic Center.
On Wednesday, May 1, Ginger Judge '51; Dr. Gene Wong, the Dean of Endicott's School of Arts and Sciences; Lee Dellicker of Windover Construction; and Interim President, Dr. Kathleen Barnes, welcomed the community into the new wing of the Ginger Judge Science Center.
The new wing will include updated classrooms, laboratories and makerspaces; however, the wing will include a floor solely for the engineering studies including an incubator and collaboration space for the growing STEM field.
Judge reminisced about her experience at Endicott. She expressed how honored she was to have her name be on such an important part of Endicott's history.
Early Childhood Education major, Daria Howard '20 said, "I think that this will bring new and innovative opportunities to all of the departments."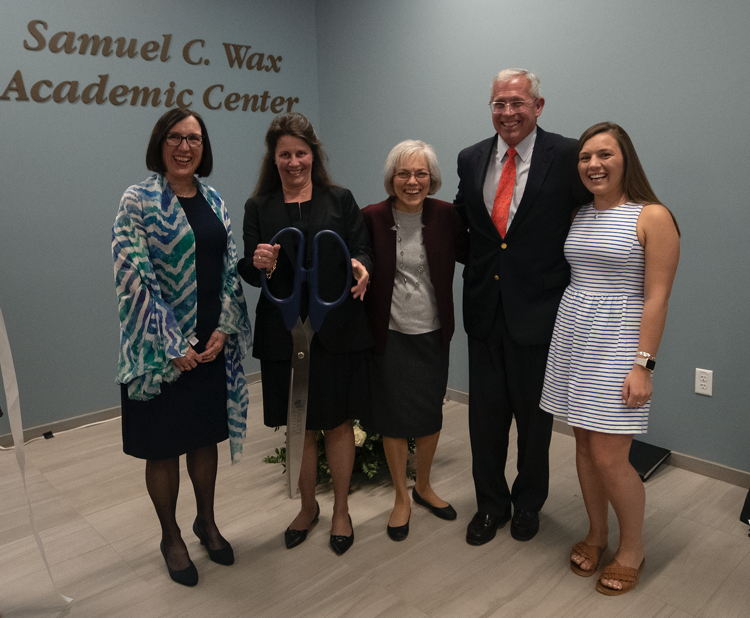 On Thursday, May 2, the ribbon was cut opening the new Wax Academic Center.
The new building is not only home to undergraduates but, also home to the Van Loan School of Graduate and Professional Studies.
The new building is energy efficient, due to a grant for the heating and cooling system by the Massachusetts Clean Energy Center.
Speaking at the Wax Academic Center were Barnes; Dellicker; Laura Rossi-Le, the Vice President and Dean of the Undergraduate College; and student speaker and Education major, Anna Battista.
"I'm excited for the new building." expressed Rebekah Schade, sophomore Communication major. "I think a new building will help current Gulls focus more on the academics with the new facilities and upgrades being put in. Like AC in all the classrooms."
Friday, May 3, professors will be moving out of their offices and setting up their new ones in the new buildings. Starting Monday, May 6, students will walk into their new classrooms and laboratories getting ready to learn and prepare for the end of the semester.