In only their second season, the Endicott Roller Hockey team is on their way to Regional's yet again.
The team needs $15,000 for travel expenses so that they can get to the regional tournament and with any luck, to Nationals after that.
At the time of this article being written, the team is halfway to their goal, having raised $7,500 in just over a week.
"The school is generous enough to fund a tremendous amount of money each year for us to play. We have an agreement with them that if we find success and make Regional's and Nationals it's our job to fund raise $15,000. So here we are, less than a week away from Regional and we're over half way towards our total. Every dollar helps and is greatly appreciated by the whole group" said Captain Corey Eisenband.
February has been quite the month for the Roller Gulls. They began the month going 1-3 in their 4th tournament of the season. One of the losses included a 5-4 barn-burner with Northeastern, the #1 team in the country. The other two losses were against two top-20 teams including #14 RIT and #17 Penn State.
The Gulls had a week off to get ready for their final regular season tournament in Old Bethpage New York, which required them to win all three games to sneak into the playoffs on the final weekend.
The team kicked off the do-or-die weekend on Friday with a 9-3 win against Saint Joseph's. The team then played a doubleheader on Saturday, beating Drexel 8-1 and Saint Joseph's again 12-1, earning their way to the regional tournament.
When asked about the successful weekend sweep, the boys were buzzing with excitement.
"Our backs were against the wall. We have a large senior presence on our team and everyone knew that there were players on the verge of potentially playing in their last games. We've got a great group of guys that really just didn't want to let it end just yet" Said Senior Pat Malone.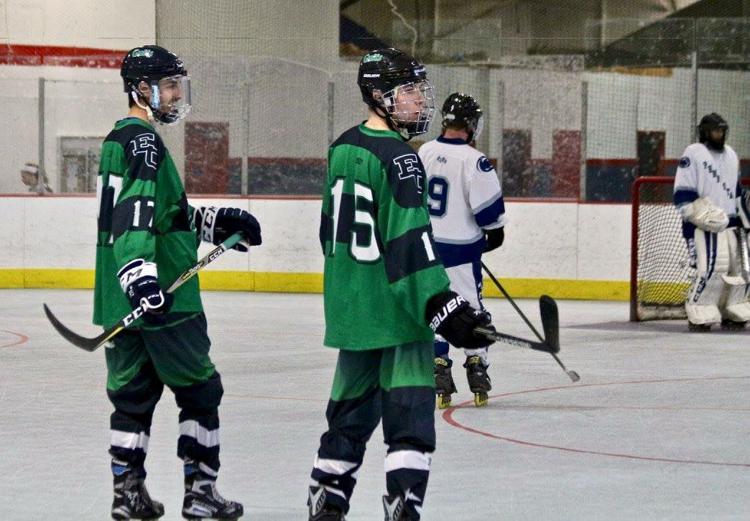 "We've seen our ups and downs but I believe our group is in a really good spot right now. It's all about coming together and doing our jobs when it matters most and it'll be a good challenge for us as we try to win a championship" said Eisenband.
Now that the team is in the playoffs, the team is now gearing up for the regional tournament which takes place on March 2nd and 3rd in Feasterville, PA. The Gulls will play #3 Stony Brook in their first game. The team beat Stony Brook in their second game of the season by a score of 5-4. Two games later the team would fall in overtime 7-6 to the Sea Wolves.
"We are still a relatively new team in the ECRHA but the goal for this year's team hasn't changed and both the regional and national tournaments have been circled on our calendar" stated Malone.
Don't forget to help this young team get to the games they deserve to be in.
DONATE:
#GullsHelpingGulls