Endicott's Women in LEADership club hosted the 4th Annual Changemakers Conference - which promotes women to "lead with confidence" in the work environment.
On Wednesday, April 24th, the LSB Auditorium was filled with approximately 100 Endicott community members joined by five speakers.
The night kicked off with keynote speaker, President, and Co-Founder of Into the Light, Sophia Mazzini. Following with featured speakers, Endicott's alumnae: Principal Manager of Hubspot's Customer Growth Team, Leigh Fitzgerald Brown; coordinating studio operator at ESPN, Lindsay Troncone; highlight manager at ESPN, Rachel Valdes; and Director of Technology Communications at Manulife, Jenny Lyons.
Co-Presidents of Endicott's Women in LEADership, Caroline Hughes and Vendela Jonsson, both are in male dominant majors.
"Considering we are going to be in a workforce with mostly males, it's important that we feel comfortable and confident," expressed Hughes.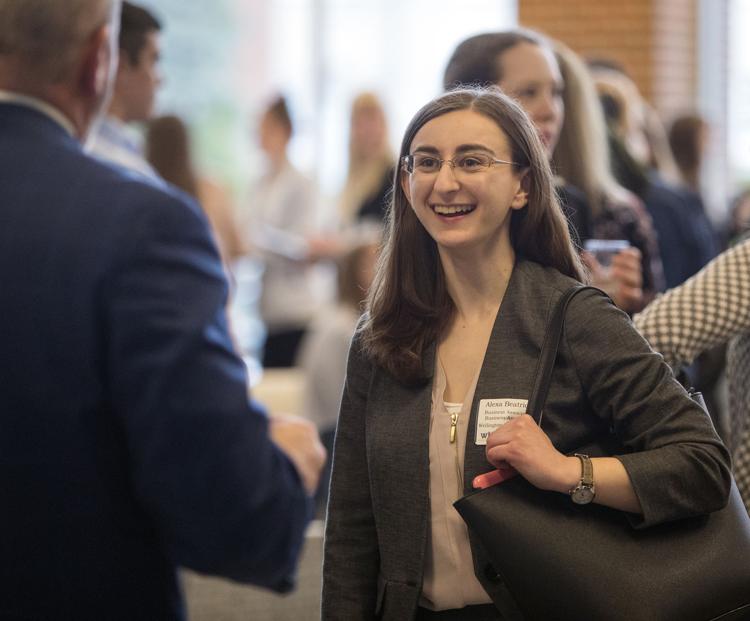 The Changemakers Conference is a night full of courageous, inspiring, and influencing industry professionals that share their expertise in how to be in control of their own career. This annual conference allows women to get advice on how to build their interview skills, build their LinkedIn platform and overall is a confidence booster.
A handful of leadership positions will become open as of Fall 2019 due to members graduating.
"Currently there are no men in the club," said Jonsson. "But, having men in the club will show support to all of the members and the meaning of the club is important."
Women in LEADership is always accepting new members. A handful of leadership positions will become available due to seniors graduating. If you are interested in learning more about Endicott's Women in LEADership, contact Cathy Bulter, Caroline Hughes or Vendela Jonsson.